All Wheel Drive, All Wheel Steer Electric Vehicle
Published:
This project was done under the guidance of Prof. Shakti S. Gupta and Prof. Ramprasad Potluri as a Student Research Associate, IIT Kanpur. The project was funded by the Department of Science and Technology (DST), Government of India.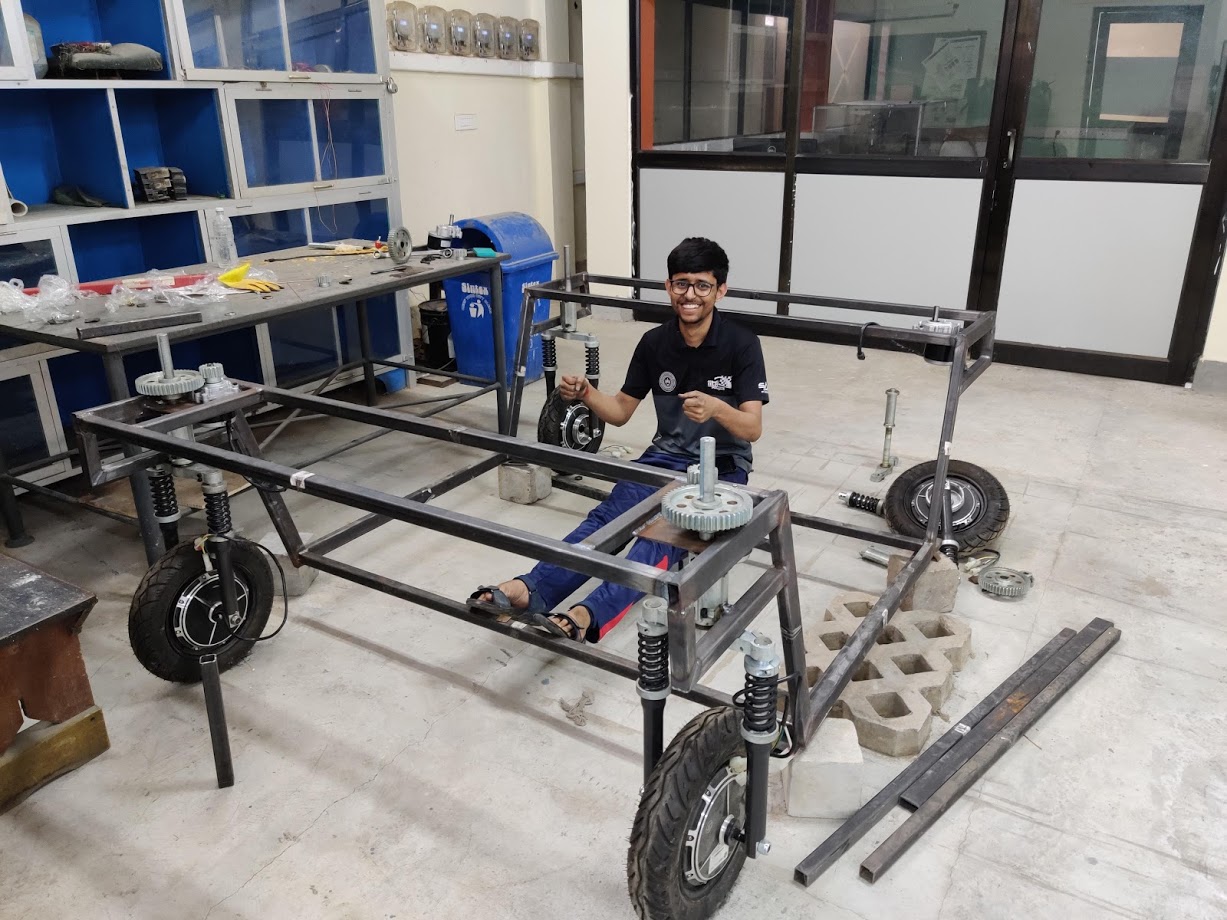 Vehicle Build in Progress
Project Description
The project dealt with making an All wheel drive, All wheel steer electric vehicle for 2 passengers that could be commercialized on indian roads at low cost. The main aim was to address the problem of traffic congestion in narrow roads with improved maneuverability including ease in parking. The vehicle was designed to have independent suspension modules at all wheels.
---
Dream is not that you see in sleep, dream is something that does not let you sleep - A.P.J. Abdul Kalam
---